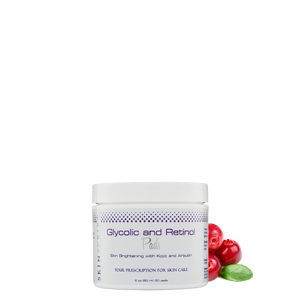 Skin Brightening with Kojic and Arbutin
These pads break up surface cells to reveal fresh, healthy skin while allowing trapped oil to release and come to the surface. Kojic and Arbutin lighten sun spots and scars left from blemishes. 
Directions for use: Apply to face - neck and chest 3 to 4 times per week at night in leu of toner.