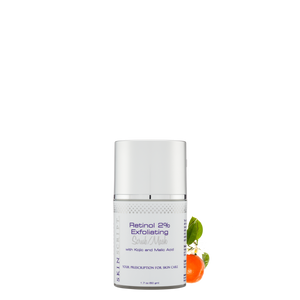 This scrub is a powerful cellular turnover scrub with Retinal (Vitamin A), Malic Acid, and jojoba beads to clean, sooth and polish the skin, The retinal encourages the breakup of blackheads and clogged pores, jojoba beads gently exfoliate dead skin cells while kojic lightens age spots and blemishes left from scars. 
Directions for Use: Massage onto face, neck and chest. Allow to dry up to 10 minutes. Rinse thoroughly and follow with toner. 
Caution: For external use only. Avoid contact with eyes, keep out of reach of children.